Europe United Kingdom Soca Monarch® (EUKSM) 2022 is to be held online. The top three finalists will compete live on Grand Stage in the South of England on the Queen's Platinum Jubilee. This is on the 5th of June 2022, with the the top prize scooping £1,000. 
With 9 contestants competing this year, we're getting a well balance and variety of artists coming from UK, some born here others residing and of course we have artists also from Europe including Switerzerland and The Netherlands.
You can vote for your favourite Soca Artist via email or the official whatsapp number (Links coming soon). Voting closes on the 28th March and on the 3rd April will reveal who will battle it out to win this prestige prize.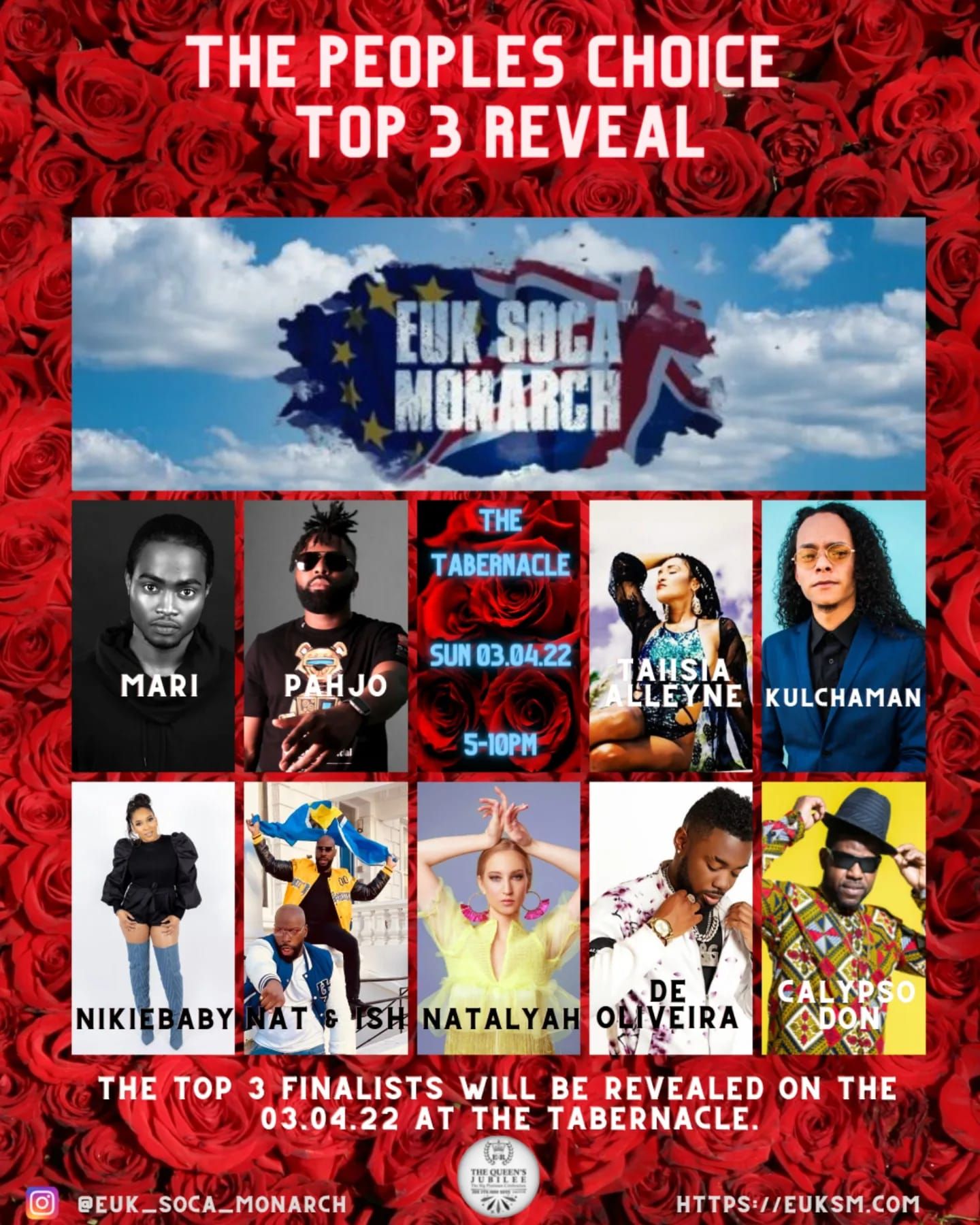 The Contestants